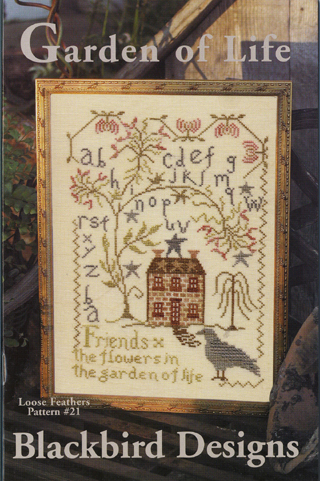 I hope everyone had a safe and happy 4th. Mine was quiet. I spent the day at my parents weeding flower beds and am suffering for it this morning. My stitchin' arm is numb, a complication from diabetes. Sure does make working on projects difficult as I cannot hold on to the needle very well. But alas, I try anyway.
The 4th ushered in a new start for me, Blackbird Designs "Garden of Life." It's #21 of their Loose Feathers Club. BbDs is one of my favorite designers. There's many projects in my stash waiting to be done.
It takes me forever to get a project finished because of my slow stitch speed. I'm amazed at thow fast some stitchers can go.
Enjoy your day today.